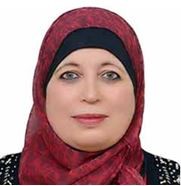 Editor-in-Chief
Mona Mansour, MD, Faculty of Medicine, Ain Shams University, Egypt
Professor Dr Mona Mansour Hasab El Naby is a Professor of Rheumatology and Rehabilitation at Ain Shams University, where she has been involved in the supervision of several MSc and MD theses. She is also a Rheumatology Consultant practising at Ain Shams University Hospitals and has a special interest in rehabilitation and musculoskeletal ultrasonography. In her role as a university professor she has developed a keen interest to support and share the scientific work in this subject area which is demonstrated by her role as Editor-in-Chief of Egyptian Rheumatology and Rehabilitation. Dr Mansour is passionately committed to developing the journal so that it becomes a well-recognized publication which produces scientific content on all aspect of the musculoskeletal system and publishes the latest developments in the field.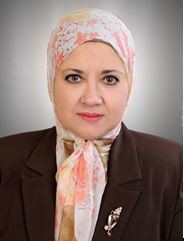 Editor-in-Chief
Sahar Ganeb, MD, Faculty of Medicine, Benha University, Egypt
Professor Dr Sahar Ganeb is a Professor and Senior Consultant of Rheumatology, Physical Medicine and Rehabilitation at the Faculty of Medicine at Benha University where she specialises in clinical and research activities. As a university professor she has supervised and discussed more than 40 MD and MSc theses and essays and has participated in numerous conferences. Dr Ganeb is also the author of several publications on rheumatology, physical medicine and rehabilitation issues.